A good feeling through and through…
Nature is something that is close to our hearts, which means that we too try to make our contribution to a clean future! Our business and your holiday home are 100% supplied by renewable energy; a wood pellet-burning boiler and the photovoltaic plant provide delicious warmth for your room and a good feeling in your heart.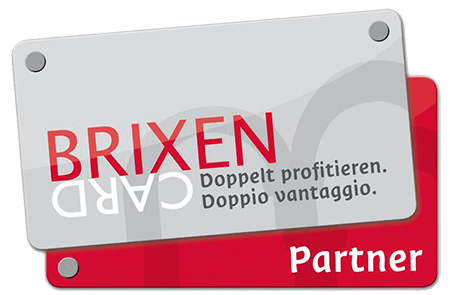 The free Guest Card for your holidays
more information >>
The entire Stockner Family, Martha, Hermann, Petra and Hansjörg welcomes you with an honest "Grüß Gott"!
Delight in our cosy rooms, experience culinary highlights and immerse yourself in the breathtaking mountain world of the Plose, the gateway to the Dolomites.
An ecologically sound holiday!